No two clients or projects are the same, and this is what makes custom design both fun and rewarding.
Clients typically approach us when they are ready to design and build a new luxury home, or as they are considering renovating/remodeling their home. We have also designed professional offices, second homes, condos, yachts and even private jets for clients.
We incorporate sustainability and responsibly sourced materials in our design, when possible, and biophilic design to bring nature into the spaces for health and well-being, being mindful of people, place and planet, as well as, universal design and aging in place, as appropriate and practical.
We create uplifting, productive and safe spaces with great aesthetics and functional interior design which makes a difference – it positively impacts lives.
Some clients know exactly what they want going in, while others have some ideas and aren't sure how to piece them together. In all cases we find our clients have a sense of how they want the space to feel, even if they can't explain it in words. We help them find their voice, their vision and create and transform their spaces.
Many design firms provide design, drawings, specifications and construction documents before and then turn the project over to a contractor to implement. Our experience shows us that this approach often result in miscommunication, changes, shortcuts and cost overruns – all of which can compromise the design integrity, the space and the clients' experience.
We follow a complete beginning-to-end, conceptual design through project completion approach because we know how difficult executing to perfection can be. There are three main steps in our design process:
Initial Consultation and Programming
First, we meet with you to define the scope of work and determine your design aesthetic and preferences, creating a foundation for a successful project.
Design Development
Second, our design process begins by translating your desires into a unique design that is both created and revised with your feedback, including space planning, lighting design, colors, finishes, fixtures and furnishings, as well as, custom elements and specialty features.
Final Design, Drawings, Specifications w/Costs
Third, we create drawings, including floor plans, reflected ceiling plans, elevations, details and cabinetry, specifications, a preliminary budget and construction documents, so everyone is literally on the same page to maintain the integrity of the design and aesthetics.
Once approved, we curate the team required to create your project as designed, procure materials and manage construction throughout the entire process. Despite the best planning efforts, the unexpected may arise and we will be there to problem solve and preserve the integrity of your design, down to the final details and finishing touches.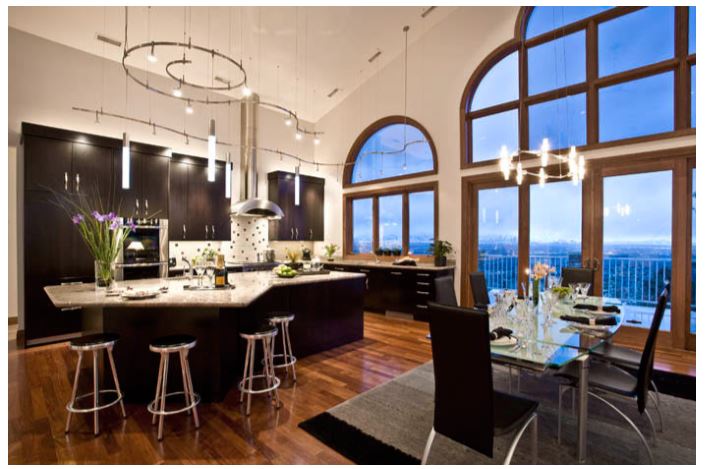 how we charge
Our Design and Project Management fees are based on the defined scope of work and estimated cost of your project.
With our detailed specifications and preliminary budget you will know your cost estimates before construction begins; unless you choose to make any changes or additions during construction.
As your single point of contact, we will coordinate and manage all contractors and trades to maintain design integrity, delivering the optimal design outcome.
In our experience, this ensures you receive the maximum value, the highest quality design and the best experience possible.