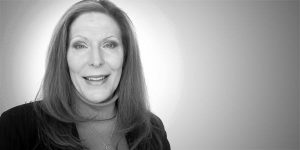 Kaye Christiansen Englert, FASID, NCIDQ, CAPS, founded Design Plus, Inc. and has created timeless, and award-winning designs for over thirty years. Her work spans many different specialties including Custom Residential, Commercial, Hospitality, Retirement Communities, Health Care facilities and even Corporate Jets.
Kaye is an ASID Fellow which is the Society's highest honor, bestowed on less than 1% of American Society of Interior Designers (ASID) members. Kaye is the only practicing ASID Fellow in Utah, Idaho, Montana, and Wyoming. It is a distinction reserved for those who have made outstanding contributions to the interior design profession, not only through their work but also their impact on the community.
Kaye holds a Bachelor of Fine Arts in Interior Design and Advertising Design. Kaye has demonstrated a long-standing commitment to the Interior Design Profession. She currently serves as the ASID Intermountain Chapter Government Affairs Chair and also sits on the Utah State University Interior Design Advisory Committee.
Kaye believes interior design is multi-dimensional; great projects not only meet functional needs but also transform spaces. Good design must balance form and function – there is no need to sacrifice one or the other. Kaye's measure of success is her client's delight in their new space. One client said it best, "Thank you for helping us turn a dream into a reality. It has been so fun and easy working with you."
KAYE'S AWARDS & PUBLICATIONS
"Another Kitchen Transformation" Photo Friday, September 20, 2019, Utah Style & Design
"Kitchen Envy" Photo Friday, September 13, 2019, Utah Style & Design
Best Kitchen Design Excellence 2017, Intermountain Chapter of ASID
Outstanding Service Award 2017, Intermountain Chapter of ASID
"Holladay Kitchen Wins Design Award" Photo Friday, December 1, 2017, Utah Style & Design
"First Peek" Photo Friday, February 10, 2017, Utah Style & Design
"Shift Out of Neutral", Fall 2017, Utah Style & Design
"Open & Shut Case", Fall 2013, Utah Style & Design
"Modern Make Over", Summer 2009, Utah Style & Design
Outstanding Lighting, Parade of Homes 1993, Utah Home Builders Association
Crystal Award for Outstanding Leadership and Service 1989, Intermountain Chapter of ASID
Merit Award for Wildflower Restaurant & Lounge, Snowbird, Utah, 1984, Utah Society of American Institute of Architects (AIA)
Wildflower Restaurant, Iron Blosam Lodge, Snowbird, Utah, Beautiful Spaces
"Balancing the Scale", Utah Holiday Magazine
Salt Palace Expansion, Intermountain Contractor

KAYE'S CERTIFICATIONS & PROFESSIONAL LEADERSHIP
National Council of Interior Design Qualification (NCIDQ) Certificate (#002366) and NCIDQ Ambassador

C

ertified Commercial Interior Designer in the State of Utah (License #9886670-0401)

Certified Aging in Place Specialist (CAPS)

ASID Intermountain Chapter President
ASID National Board of Directors
ASID Rocky Mountain Regional Vice President
Co-founder of IDEAL for Utah (Interior Design Education and Legislation) and served as the Coalition's Treasurer. She was instrumental in the passage of the Utah State Certified Commercial Interior Design Bill in 2016, which recognized interior designers under the technical definition of Design Professionals.